Hoop Hogs extend scholarship offer to 2026 Top 30-ranked Aidan Chronister of Rogers
By Kevin McPherson
on 2023-09-18 18:34 PM

By Kevin McPherson
LITTLE ROCK — Arkansas head coach Eric Musselman has extended a scholarship offer to talented 2026 in-state prospect Aidan Chronister.
"I got offered from Arkansas," Chronister told Hogville at 6:53 p.m. CT on Monday. "He (Musselman) said he wants to build the relationship and that he'll keep checking in."
Chronister (6-7 wing, Rogers, 17U AAO Flight, 247Sports national No. 29 / 4-star prospect) took his UOV to Arkansas on Saturday, Sept. 16, during which he attended Hoop Hogs' practice, had a photo shoot with Head Hog Eric Musselman, and attended the Football Hogs' game against BYU at Razorback Stadium.
"I had a great time at my UOV," Chronister told Hogville on Sunday, Sept. 17. "Practice was great as it had high energy and was intense. I enjoyed the game and getting to hang out with the players and coaches. The Hogs have some great fans.
"I would for sure go visit them again."
Chronister took to social media on Sunday to salute Black, who begins his rookie season next month with the Orlando Magic.
"It was a privilege meeting the player who's game inspires my own," Chronister said as part of an X post he made accompanying a photo he took with Black.
"We were just talking it up, and I asked him (Black) how things were looking at Orlando," Chronister told Hogville. "He and (Arkansas men's basketball recruiting coordinator) Ronnie Brewer were talking to me."
Chronister holds several Division 1 offers, including from the Hogs, Missouri, College of Charleston, Troy, High Point, and UCA. He's also drawing interest from the Hogs, Kansas, UCLA, Baylor, Indiana, Alabama, LSU, Oklahoma, Ole Miss, TCU, Rutgers, Iowa, Stanford, and Florida Atlantic.
A weekend prior to taking his UOV to Arkansas, Chronister took a UOV to Oklahoma.
"I'm going to try to go on a lot of unofficials (visits) to see where my official visits will eventually be."
Chronister is long with offensive scoring chops that include plus-shooting from distance as well as a variety of nifty dribble-drive craft to get himself downhill to finish at the basket (linked are recent highlights: https://x.com/ARHoopScoop/status/1703427380583252051?s=20).
"Shooting, rebounding, defense, getting downhill, and passing," Chronister said in describing the strengths of his game, while adding he needs to work on his "ball-handling and overall IQ of the game."
Chronister — he was recently named to the CP3 Rising Stars Camp Top 20 all-star game — plays his spring-and-summer grassroots basketball with Northwest Arkansas-based AAO Flight, which competes on the Pro16 and NextPro circuits. He averaged 16.8 points, 7.5 rebounds, and 3.2 assists per game during the 2023 grassroots season.
It's a program that includes D1 committed players Layne Taylor of Farmington (committed to North Texas) and Ty Robinson of Lake Hamilton (committed to Florida Atlantic, which advanced to the 2022-23 NCAA Tournament Final Four).
"Ty, he can shoot the lights out of the ball," Chronister said. "I learned from him, especially moving without the ball. And with Layne, the way he can handle it, his court vision is elite."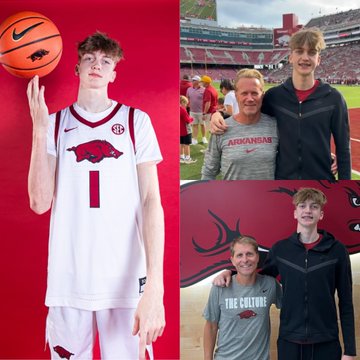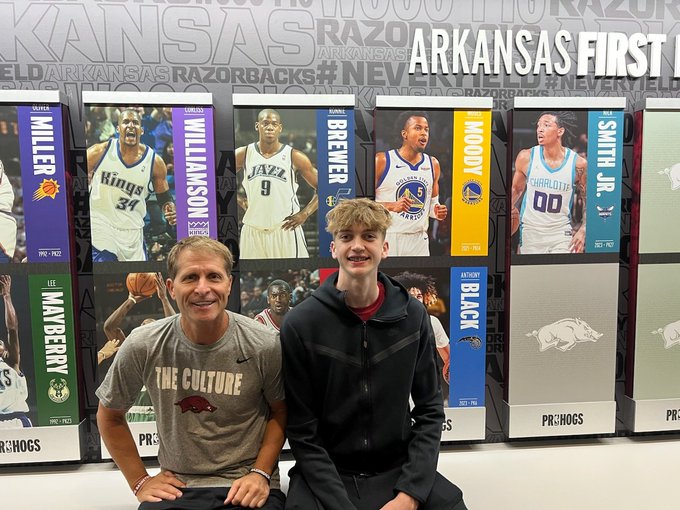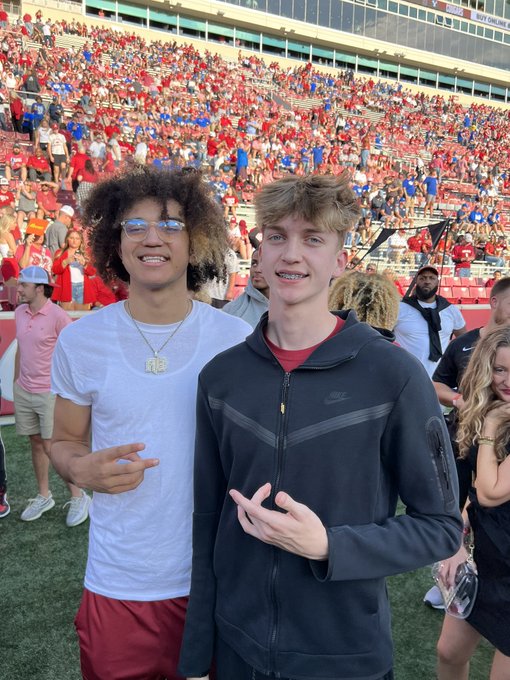 (Last updated: 2023-09-18 18:34 PM)